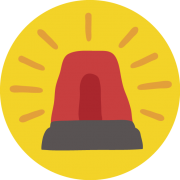 Sometimes, they seem to only get sick or injured on Sunday nights! If you have an emergency outside of business hours, please contact one of the following businesses.
Please recognize that emergency clinics take a more aggressive approach to their medicine. Always be your pet's advocate by asking if the services being recommended are urgent and necessary, or something that could be done by our clinic the next business day.
BluePearl ~ Arden Hills
1285 Grey Fox Rd Ste. 100,
Arden Hills, MN 55112
(763) 754-5000
Affiliated Emergency Veterinary Services ~ Golden Valley
4708 Olson Memorial Hwy
Golden Valley, MN.
(763) 529-6560
Affiliated Emergency Veterinary Services ~ Eden Prairie
7717 Flying Cloud Drive
Eden Prairie, MN. 55344
(952) 942-8272
Animal Emergency Clinic ~ Oakdale
1163 Helmo Ave.
Oakdale, MN 55128
(651) 501-3766
Animal Emergency Clinic ~ St. Paul
301 University Ave.
St. Paul, MN 55103
(651) 293-1800
University of Minnesota College of Veterinary Medicine
1365 Gortner Ave.
St. Paul, MN.
(612) 625-1919
First, Stay Calm.
If you've decided to bring your pet to an emergency hospital:
Get clear directions to the hospital before you get in the car, and drive safely
Call ahead so that they can expect your arrival. Explaining your case will also help them inform you about things you can do until you get there, tips for transporting your sick/injured pet, possible wait times, etc.
If you're unsure whether your pet requires a trip to the emergency room, call one of the hospitals and ask.